Scientific Advisory Board (SAB)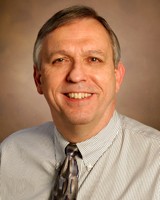 Prof. Richard Caprioli is the Stanford Moore Professor of Biochemistry and Director of the Mass Spectrometry Research Center at Vanderbilt University School of Medicine. He is also currently Professor in the Departments of Chemistry, Pharmacology and Medicine at Vanderbilt University. Professor Caprioli's research interests are aimed at the investigation of biological processes involving the synthesis, modification, storage and degradation of peptides and proteins using modern mass spectrometric methods, with a focus on spatial and temporal proteomics using Imaging Mass Spectrometry, a technology that has been developed in his laboratory.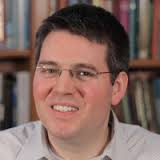 Prof. Hanno Steen is an Associate Professor of Pathology at Harvard Medical School and Director of Proteomics at Boston Children's Hospital. He received his PhD in Biochemistry and Molecular Biology from the University of Southern Denmark working in the laboratory of Matthias Mann on the mass spectrometric analysis of protein modifications. His research focuses among other things on development of novel and improved mass spectrometric and proteomic methods for the analysis of complex protein mixtures for discovery and validation of disease-markers in pediatric and neurological diseases.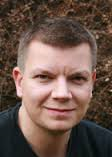 Prof. Jesper Olsen is Group Leader in Mass Spectrometry for Quantitative Proteomics, Department of Proteomics at the Novo Nordisk Foundation Center for Protein Research in Copenhagen, Denmark. Professor Olsen has had a long-standing interest in applying the proteomics technology developed to systems-wide analyses of dynamic post-translational modifications (e.g. phosphorylation, ubiquitination, acetylation and glycosylation) that regulate cell signal transduction pathways. His research is also focused towards continuously developing the phosphoproteomics technology with the aim to be more robust, reproducible, and rapid.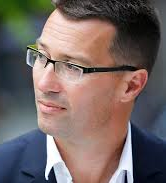 Prof. Ron Heeren was appointed Professor at the Chemistry Faculty of Utrecht University in 2001. In 2014 Professor Heeren was appointed as professor of molecular imaging and Limburg chair at the University of Maastricht. He moved to Maastricht with his group from AMOLF to set up the Maastricht MultiModal Molecular Imaging Institute (M4I). M4I is a state-of-the art molecular imaging institute that brings together innovative imaging technologies. The mission of the institute is to perform fundamental, instrumentation and applied studies in molecular imaging as a part of a translational, synergistic, interdisciplinary research program in a leading international center relevant for science, education, economy and society.

Dr. Henrik Daub serves as Senior Vice President Science & Technology at Evotec Munich, overseeing the development and application of proteomics technologies in drug and biomarker research. He received his PhD from the Max Planck Institute for Biochemistry in Martinsried, for the discovery of fundamental signal transduction mechanisms. As a group leader at Max Planck Institute for Biochemistry, his research focused towards chemical proteomics and quantitative phosphoproteomics. Dr. Daub was a founder of Kinaxo, a biotech company specializing on high-end proteomics services, which was later acquired by Evotec.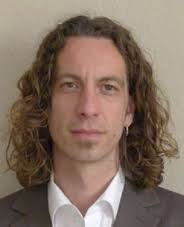 Dr. Marcus Bantscheff serves as Head of Technology, at Cellzome, a GSK company. Marcus received his PhD in biochemistry at the University of Rostock. In 2002 he joined Cellzome AG, at that time a privately owned drug discovery company, that was subsequently acquired by GlaxoSmithKline in 2012. Marcus' research focuses on the development and application of proteomics and chemical biology approaches to characterize targets and mechanism-of-action of bioactive molecules. In his current position, he leads the proteomics platform at Cellzome/GSK.